Stop nosy parents, friends and strangers from spying on your phone screen
You can see screen clearly when you look directly at your phone, people who stand beside cannot read your screen. Never worry about anyone else will see you,mobile payment or handling private affairs.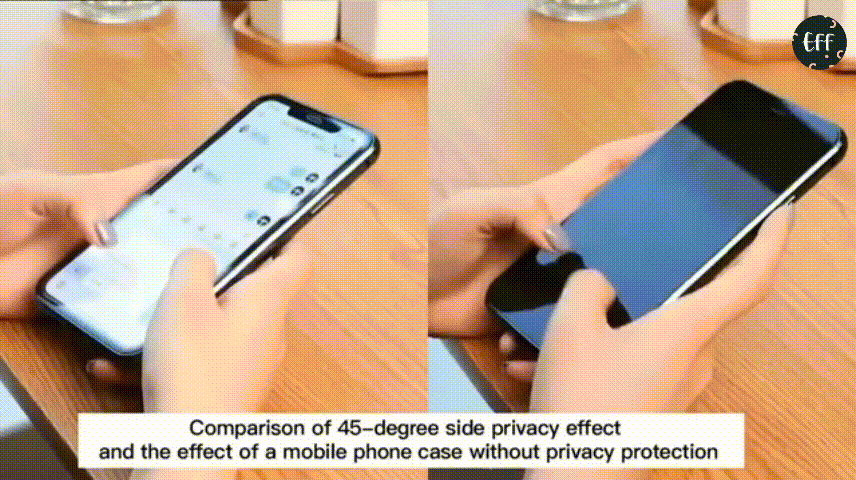 Main Features
Crafted with 360-degree protection, this case shields your phone from every angle with its shockproof metal bumpers.Newly upgraded double-sided buckle glass shell, self-locking double-sided lock design, how can not be broken open. It is sturdy and efficient to protect your mobile phone from injury. Compared with ordinary glass cases in the market, there is no lock, the broken screen will fly out when the phone is dropped.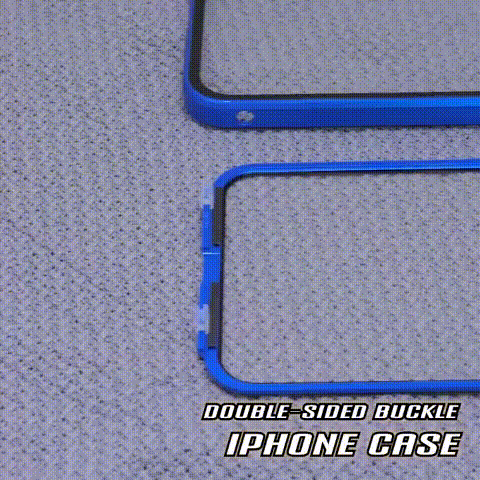 Double-sided explosion-proof enhancement is 20 times, both sides are made of high quality metal explosion-proof glass, which will not break even if you drop it. High-quality materials can provide unparalleled protection and have higher durability.
Our two-sided glass case upgrade comes with cover lens for scratch and wears resistance.No magnetic + straight edge metal design perfectly fits the mobile phone. 
99.99% high-definition transparency, can provide the best natural viewing experience, and has a hydrophobic and oleophobic screen coating.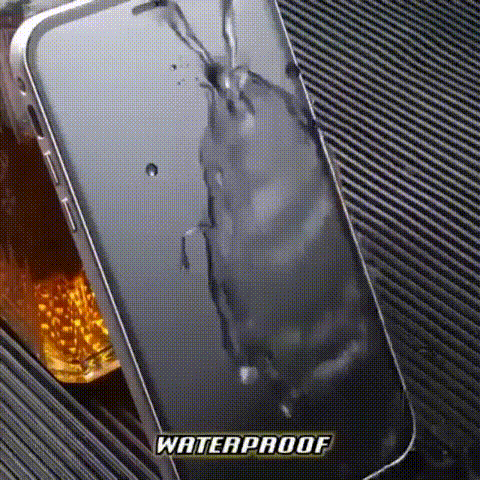 Excellent Signal and Wireless Charging: You won't have to worry about losing any signal strength or wireless charging capabilities with this case. It fully supports all wireless charging, including MagSafe, and doesn't interfere with Network, Wi-fi, Bluetooth, GPS, or Radio signals. Keep your phone fully functional and fully protected with this exceptional case.