This is a breathtaking, gorgeous ornate wreath. Tomorrow you will proudly hang it on my front door in honor of a wonderful spring! It can be enjoyed from spring and summer to early autumn. I can't tell you what a beautiful wreath is. When people come to my door, the first word is how beautiful this wreath is! All expectations were met! Really light up your front door. Vibrant and elegant designer spring wreaths featuring rich florals and botanicals with delicate details add a stunning finishing touch to your spring and Easter front door.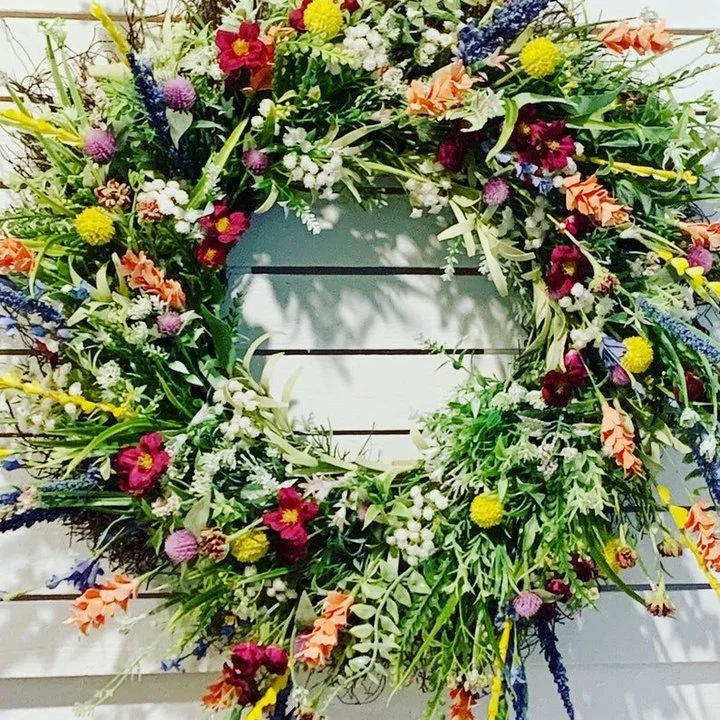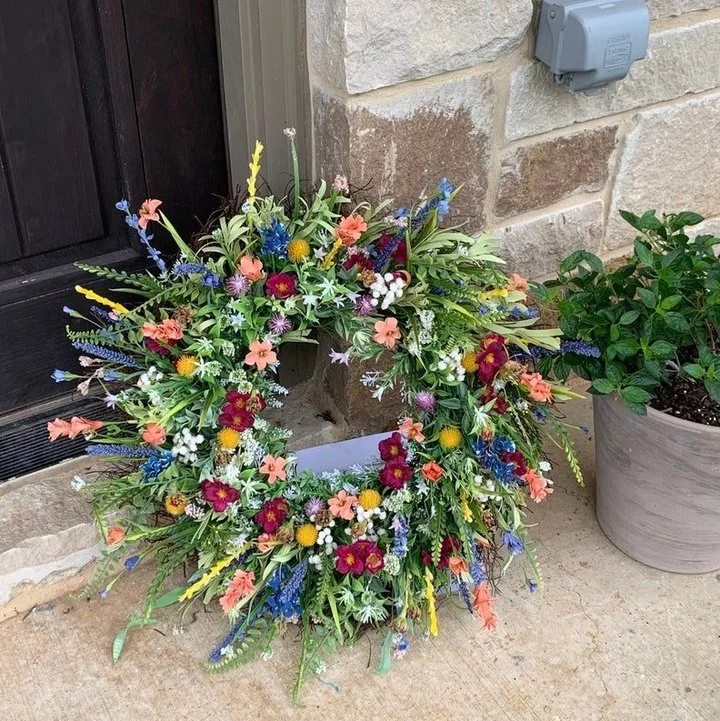 This beautiful and eye-catching wreath with pink, purple and yellow buttercups and plenty of eucalyptus greenery will look bright and lovely on your front door. This is a lovely addition to my home. I love how it makes my front door entry so spring and welcoming! This is a novel feature for a cookie-cutter wreath. Decorating such a luxurious garland will amaze every friend and neighbor who comes to your home. This will make you incredibly proud that you're leading the way in this year's community wreath decorations! 🎁 Don't forget, this would be a great gift for a birthday, wedding, housewarming, Christmas or just to spice up someone's day.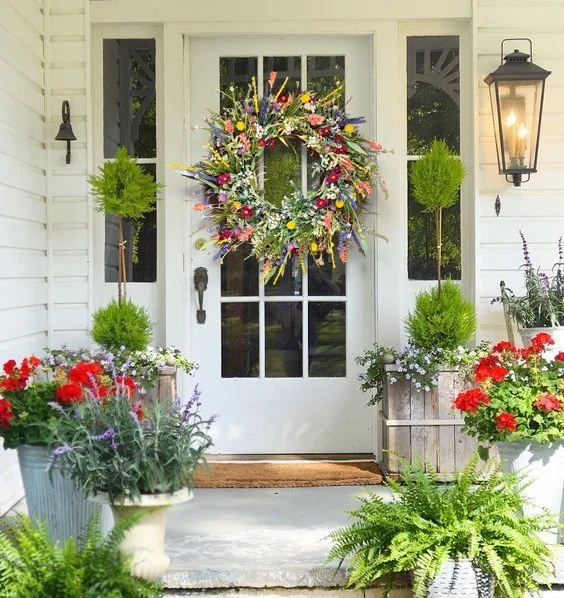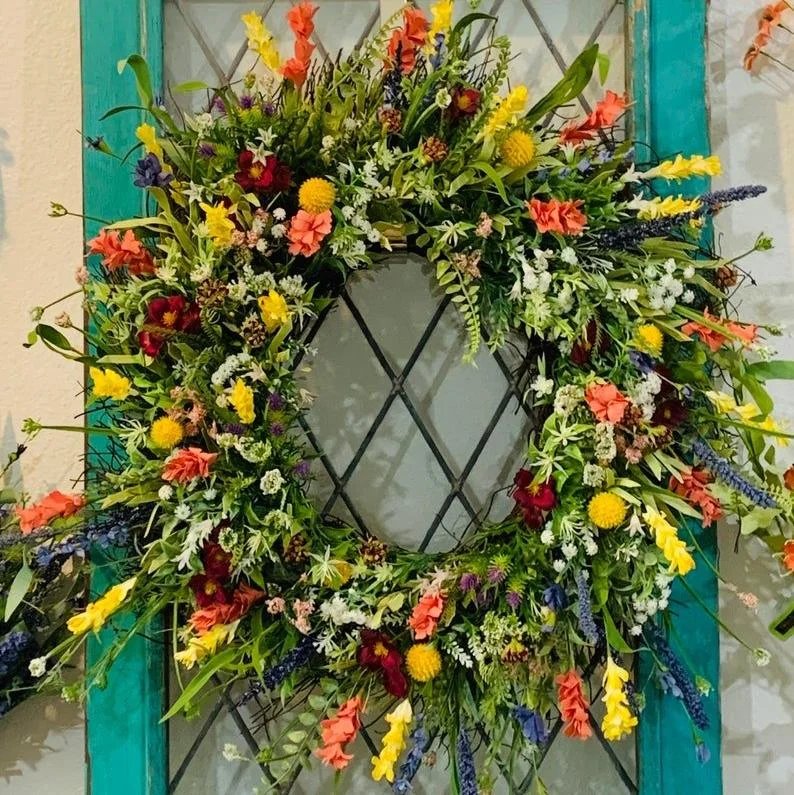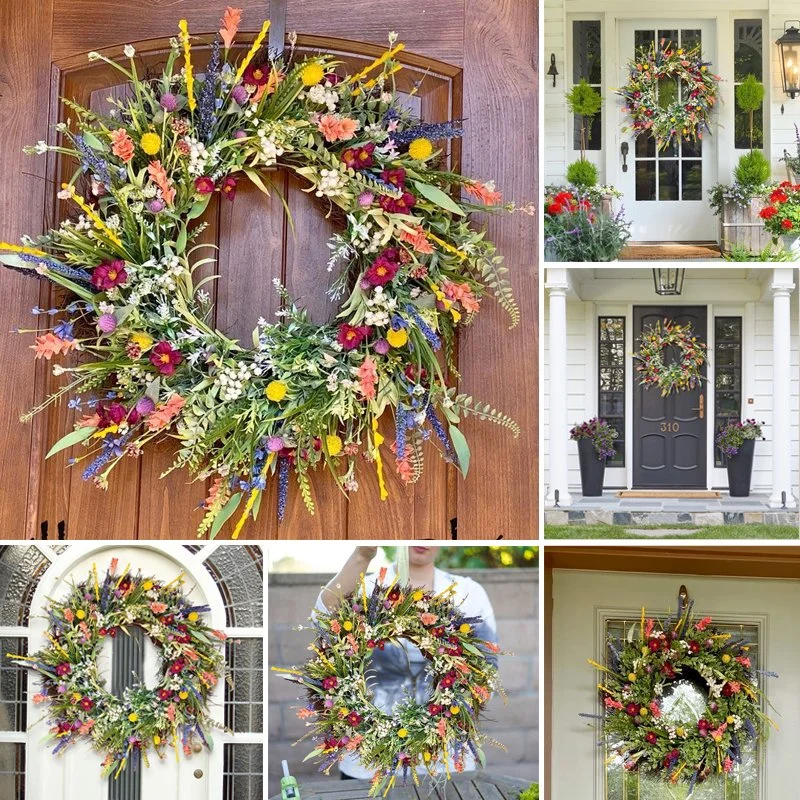 🌟This beautiful colorful spring and summer wreath is sure to put a smile on your visitors' faces, and it's ready to be sent to you right now! 🌟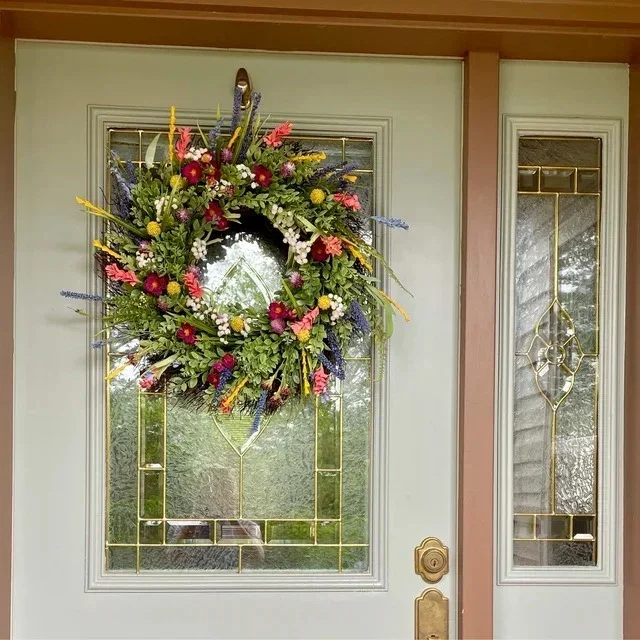 🌟Details :
👋Handmade _
🎈Material : grapevine, silk flower, plastic eucalyptus green leaves, flower thread
📐Size: It is made with an 18" vine base and measures 22-26" from tip to tip and 6" deep.