Stay Classy & In Style
Designed to highlight your eyes and draw attention to your face, ensuring you receive an abundance of compliments when you wear them.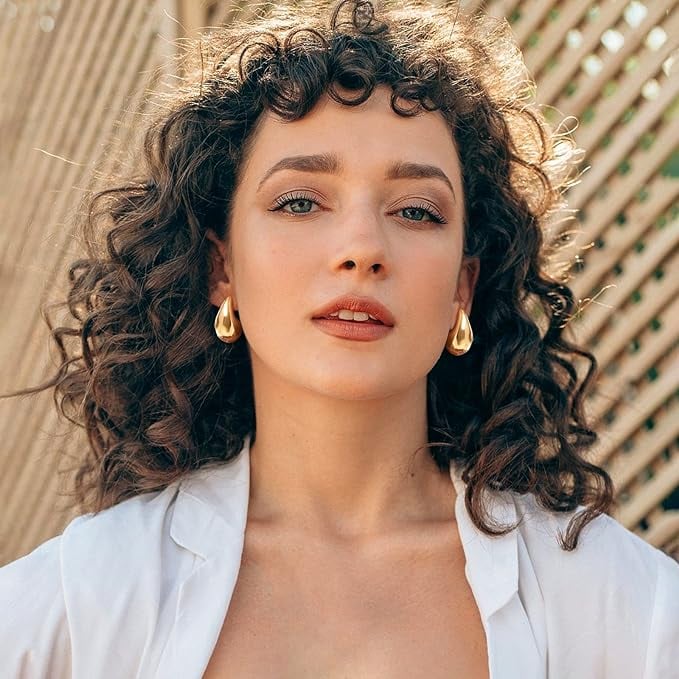 Make A Bold Statement
Perfect for both daily casual wear and special occasions, they are a true embodiment of versatility. Their lightweight construction ensures you can wear them for extended period of time without the slightest discomfort.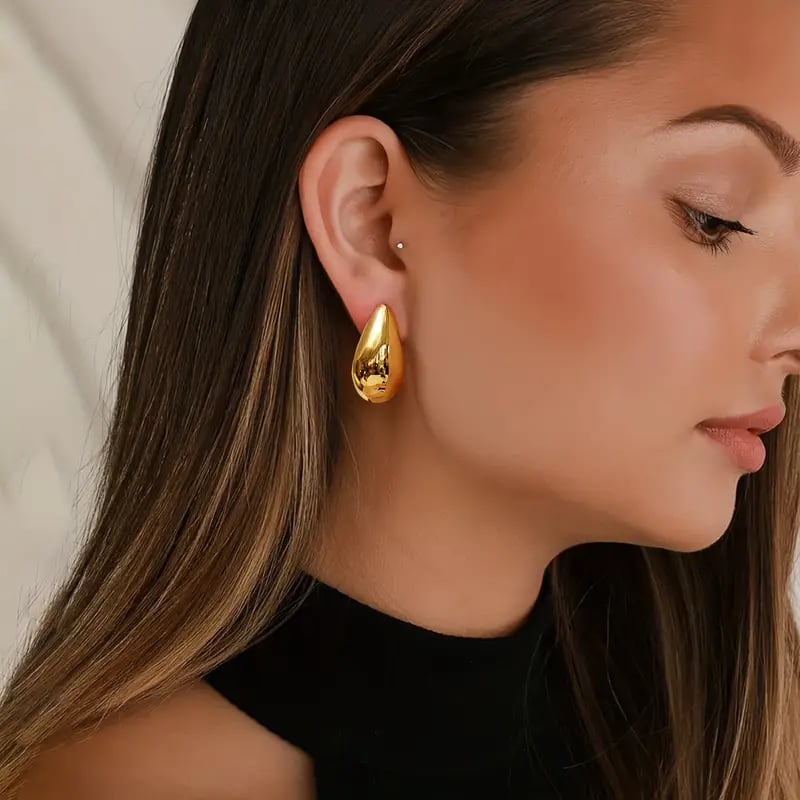 10,000+ Real Results

96%Customers felt confidence boost when stepping out in any occasionwith earrings on.
94%Customers love how lightweight & attention to detail the earrings are.
90%Customers receive loads of compliments about their earrings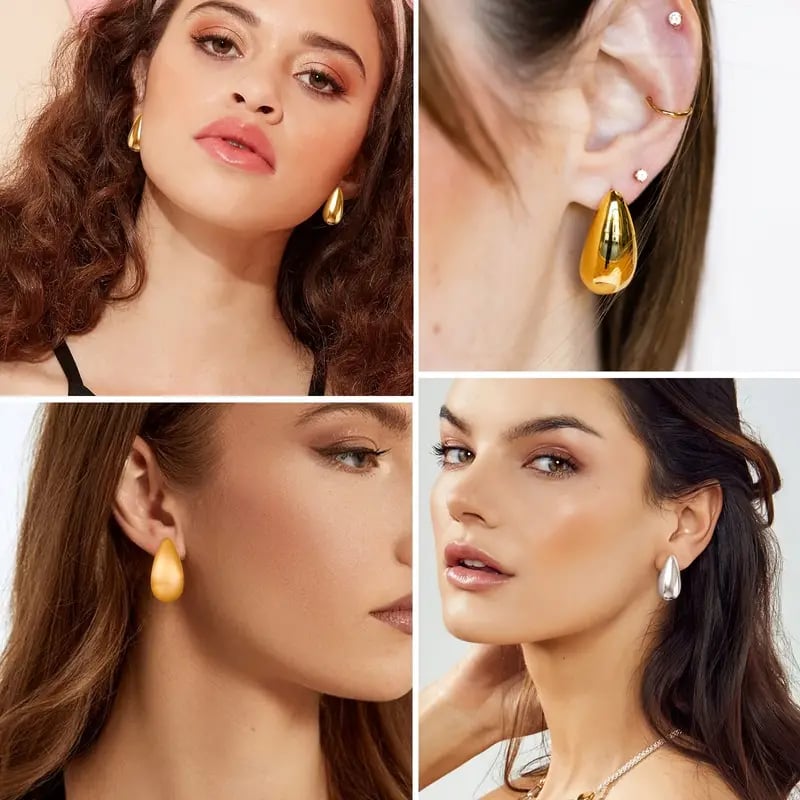 Feel Young Again!
Our Premium Teardrop Earrings have earned a reputation for their enduring shine. They simply do not tarnish, maintaining their solid teardrop shape, and they won't irritate even the most sensitive ears.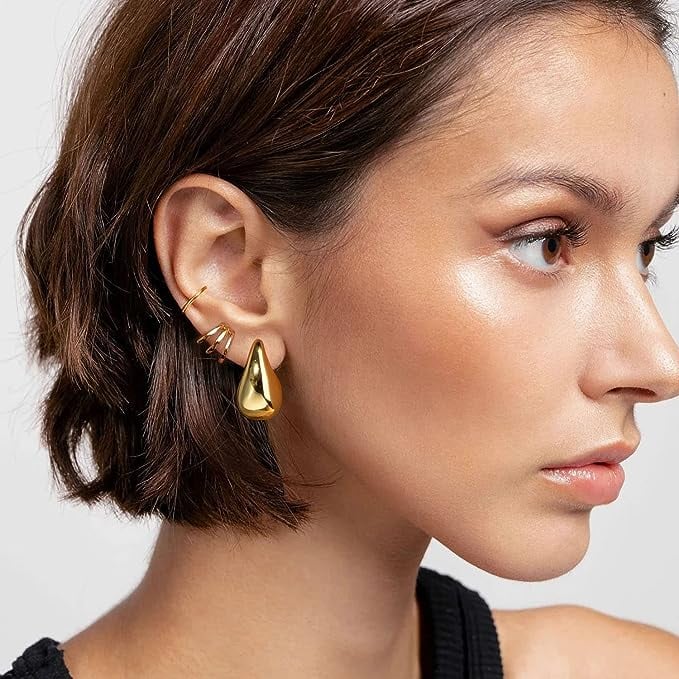 Perfect for Any Occasion & Lightweight
For fashion babes who appreciate high-end looks without the hefty price tag, these earrings are a fabulous find boosting your confidence & self-esteem. Don't miss the chance to own the perfect accessory that lets you be in the moment while turning heads wherever you go.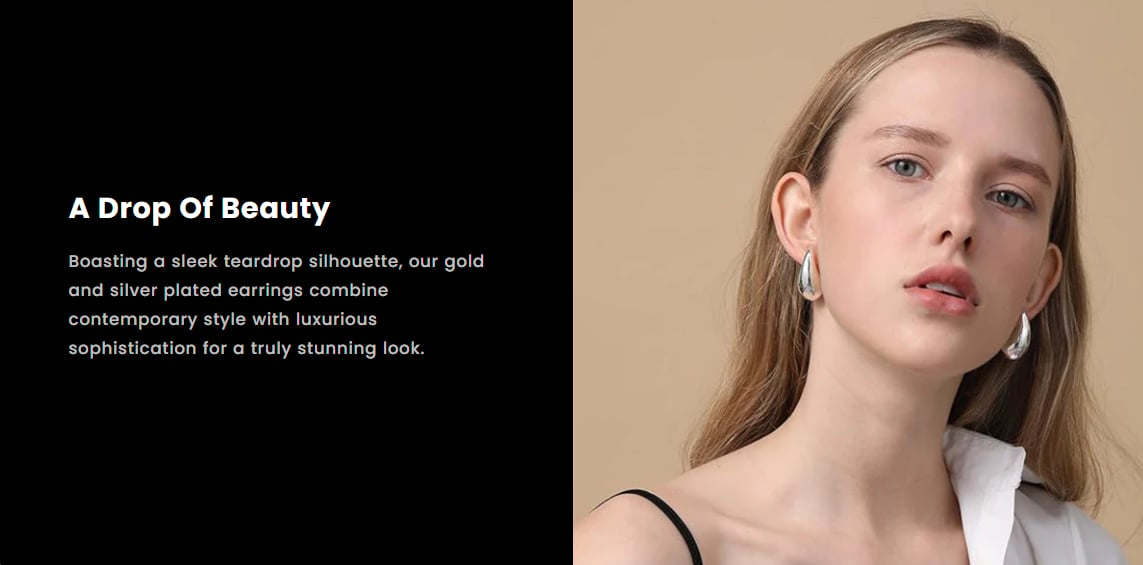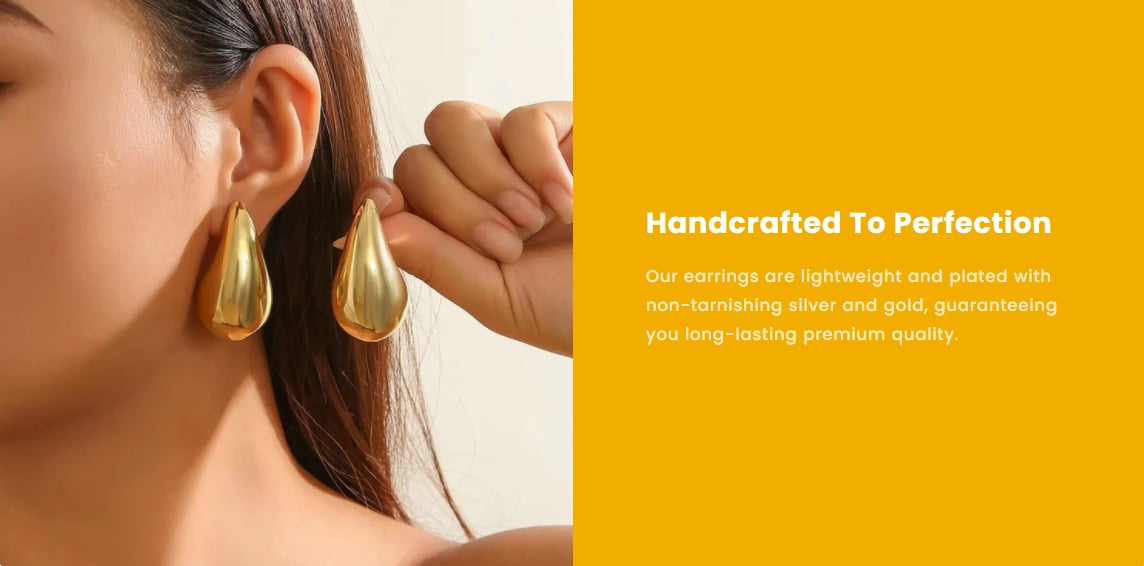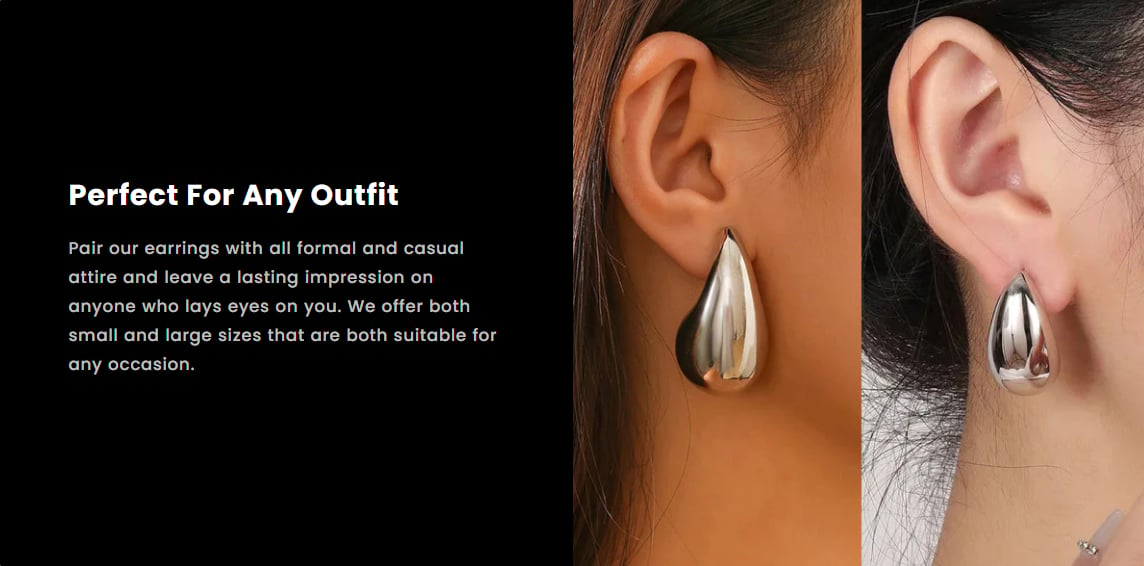 Enter the world of luxury and striking sophistication with our Gold or Silver Plated Teardrop Earrings, a perfect blend of contemporary style and enduring allure. With their thick design they're sure to catch everyone's attention. These stunning earrings are crafted to leave a lasting impression, enchanting anyone who gazes upon them with their lavish charm and irresistible appeal. These glossy teardrop earrings are a perfect blend of elegance and uniqueness. They are lightweight, nickel free, and hypoallergenic.