Everybody's obsessed with this Soft Ribbed Knit Set!!!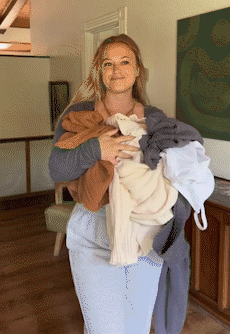 Everyone's favorite Sweater Set, now reimagined with a classic cardi! This cozy set will take you from the beach, to brunch, to lounging, and beyond.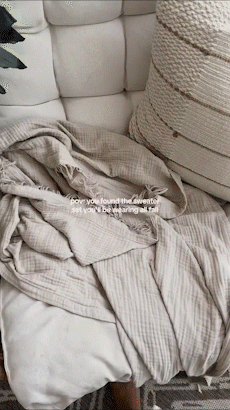 Details
Cardi: Ribbed trimming, button-up closures, V-neckline, dropped shoulders, relaxed fit, slightly oversized silhouette.
Pants: High-rise, pull-on design, jogger-inspired fit, banded hemlines, loose balloon silhouette.
Why We ❤ It
Flattering Fit with Stretch: The ribbed knit fabric has a natural stretch that hugs the body in all the right places, creating a flattering silhouette. It accentuates your curves while still providing a relaxed and comfortable fit.
Soft Touch for All-Day Wear: Made from cotton, which makes it incredibly soft and comfortable to wear, the ribbed texture of the the soft ribbed knit set also adds a nice visual interest to the fabric, giving it a subtle, understated look that's perfect for casual wear.
Versatile & Coordinated Look: The Soft Ribbed Knit Set includes a cardi and pants that are designed to be worn together. This creates a coordinated look that is effortless and stylish. Its versatility attracts most of ladies! Depending on the style of the set, it can be dressed up or down to suit a variety of occasions. For example, the set could be paired with sneakers and a top for a casual daytime look, or dressed up with heels and statement jewelry for a night out.
Timeless Style: The ribbed knit design has been around for decades and is a timeless style that never goes out of fashion, adding texture and depth to the outfit as well. Suitable for both casual and semi-formal occasions.
Fabric
Polyester
Size Chart