Self-Watering Plant Glass Bulbs can supply water for weeks continuously, even if you forget to water or go out to travel.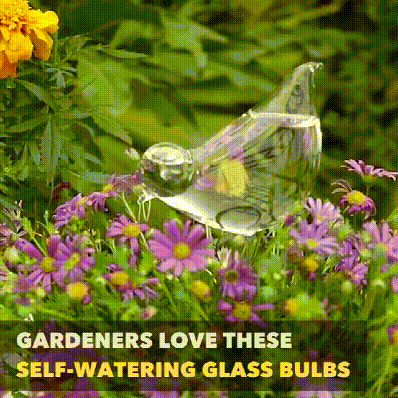 These self-watering bulbs look classy in the garden yet provide great help to your plants when you're away on vacation. They know exactly how much water your plants will need and add an elegant decoration to your backyard!
Main Features:
Plant Self-Watering System: a beautiful watering device, each automatic plant waterer can hold 6oz /180ml of water and can keep plants or flowers hydrated for up to 2-3 weeks. Will vary with different environments, soils and plant types.
Bird-shaped clear glass plant watering bulbs let you see the amount of water and remind you when to add water.
Easy to use: Simply fill the globe and insert it into the soil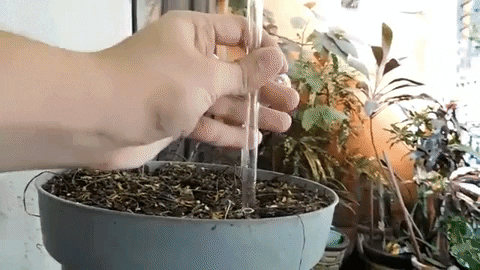 These self-watering bulbs are perfect for houseplants, potted plants, hanging plants, patio plants, and garden patio plants.
Specification:
Product Size: Length 8.6inch /22cm
Product Weight: 3.5oz /100g
Volume: 6oz /180ml