Make the holidays happier and more festive with this stunning wreath!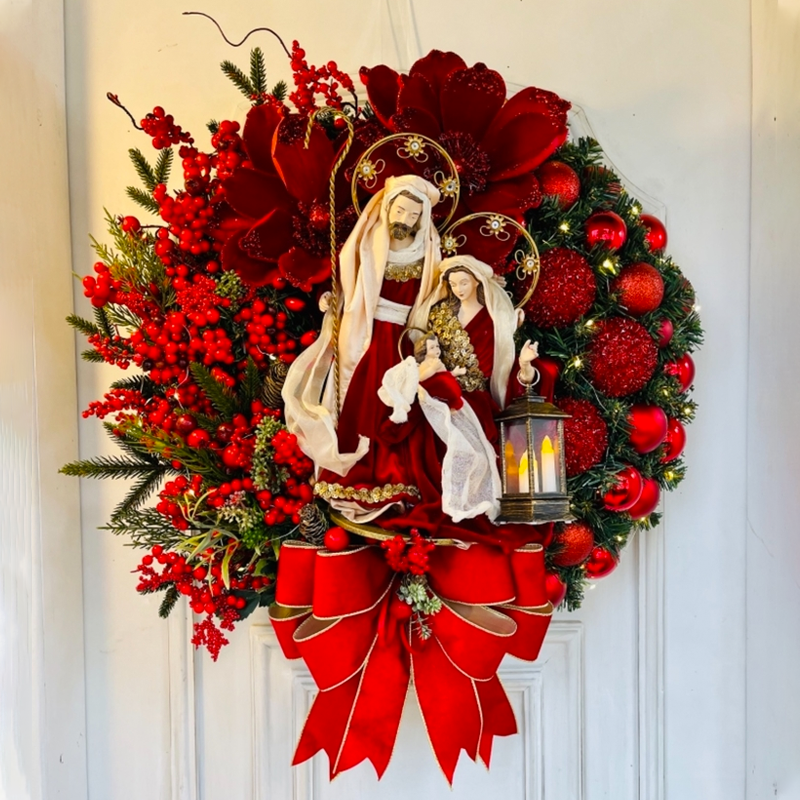 You will fall in love with it at the front door! Your friends will be surprised by your decoration! Because they have never seen such a wreath! This will open a new chapter in your circle of friends, you will lead a new trend!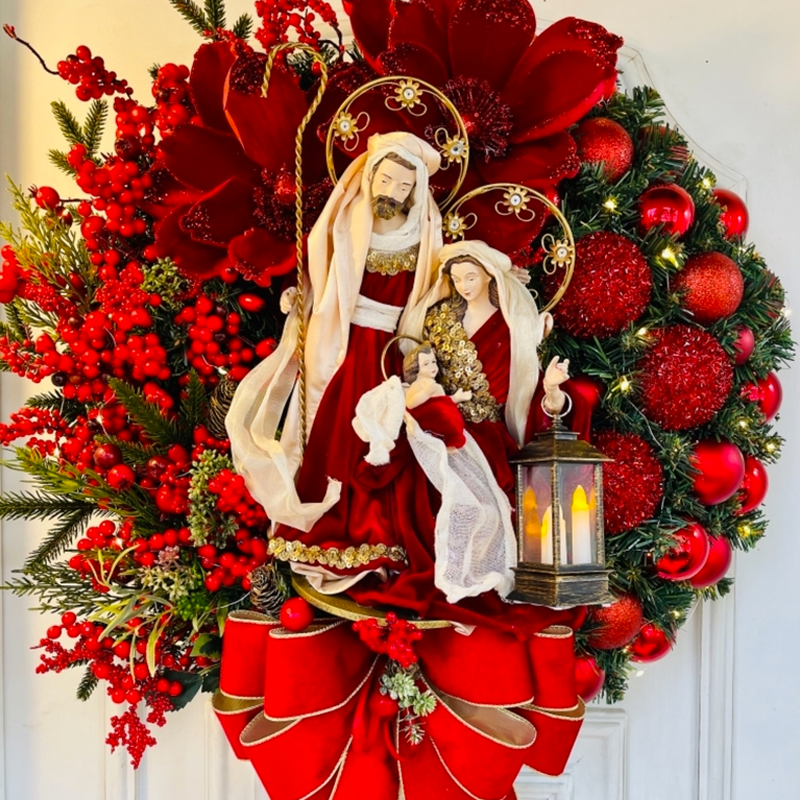 Retro and sacred red Christmas wreath made of juniper and flocking pine, with green and red berries, sacred decoration make the Christmas atmosphere very strong.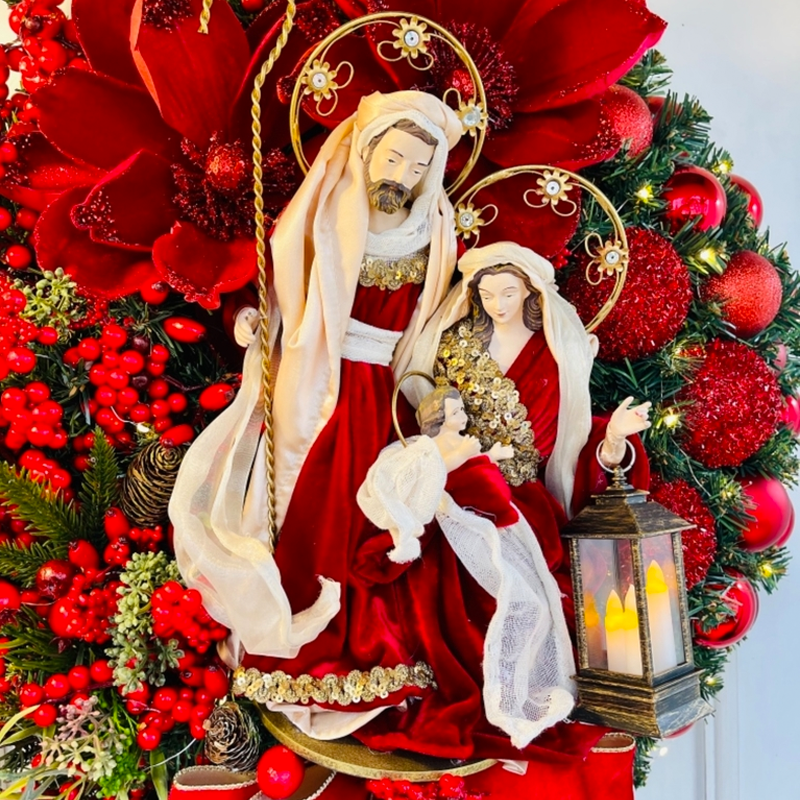 Always remember that our Christmas wreaths are unique and not many because of the material. As a unique gift, it is also a particularly good choice. So if there is something for you... please don't hesitate!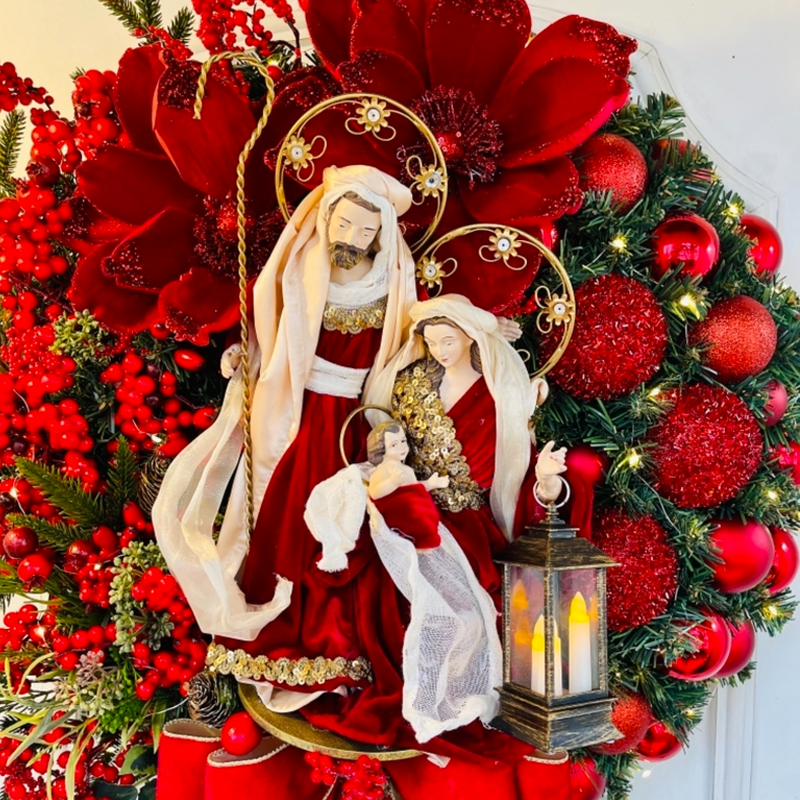 Feature
Create a welcoming entrance in to your home with this beautiful door hanger.

Perfect for the front door or any wall or door inside your home.

Perfect to take you throughout Christmas.

Wreaths make wonderful hostess, housewarming or special occasion gifts.

Made with Love, Happiness, Positive Thoughts and Smiles!!!
hand-made
Size: 40 cm
Material: metal wire wreath form, metal wire, thread, felt, net