Is your closet missing a jack-of-all-trades shirt that is both business and casual. Taking a look at our patchwork shirt.
The combination of two materials makes it formal with a hint of casual. You can wear it to and from formal or casual occasions as you please.
Key Features
High Elasticity
The shirt is made of stretchy fabric. With it on, you can strike any pose and do any move. You won't feel any constriction or tightness. Enjoy the summer of leisure and freedom with this shirt on.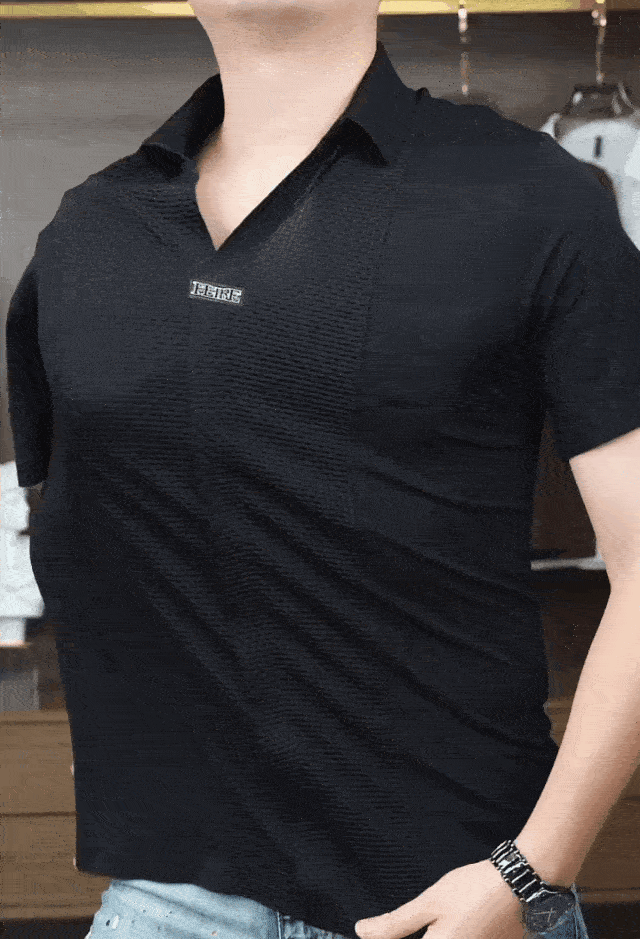 Breathable and Moisture Wicking
This shirt is made from a lightweight fabric that will keep you cool and comfortable all day long. The breathable fabric will keep you feeling fresh and allow you to keep dry all day.
Unique Patchwork Design
The patchwork pattern adds an eye-catching touch to your look, making it perfect for the office or a night out. The bold pattern will help you stand out from the crowd. The blend of two materials makes this shirt simple but not plain.
Exquisite Workmanship
ü Label Embellishment
ü Firm stitches
ü Delicate edge Closure
ü Master-level tailoring
Specification
Material: polyester
Fit: Slim
Style: casual business
Color: black and white, white, black
Size: M, L, XL, 2XL, 3XL, 4XL
Package Includes
1* Men's Summer Business Casual Patchwork Shirt
Notes
1. Please refer to the size chart before ordering to ensure a perfect fit.
2. Colors may vary due to different monitors.
3. For manual measurements, please allow 1-2 cm for errors.