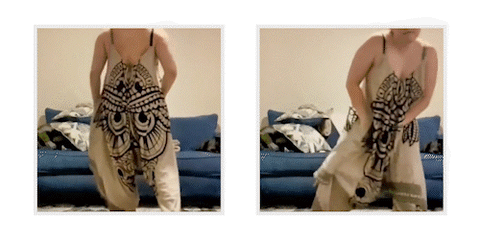 TRENDY OUTFIT
This owl face print dress is a unique take on fashion sense and makes you the center of attention at our gathering. Your body looks like an owl. Spread your arms and turn them into an owl's wings while wearing this dress.
SUITED FOR THEMED PARTIES
Going on an animal-themed party? Get dressed in this super fancy owl dress to look cool. You'll receive a lot of praises for the right choice of attire.
UNISEX DESIGN
This romper dress is ideally suitable for both genders to don and impress others. Pair it up with your partner, and you'll make the cutest and friendliest of couples.
EXTREMELY COMFORTING
This dress is designed with no sleeves, comforting strapped shoulders and a deep back. It is the comfiest attire you can ever put on your body. It is loose, lightweight, and relaxing to wear—ideal for summers.
EXCELLENT GIFT
This romper will be an excellent gift for your friends and family members on the occasion of Christmas, Thanksgiving, and their birthdays.
Material: Cotton
Color: Brown / Gray
1 x Super Size Owl Face Print Dress