No matter how experienced you are:
Seams (as in accurate seams) can be seriously intimidating.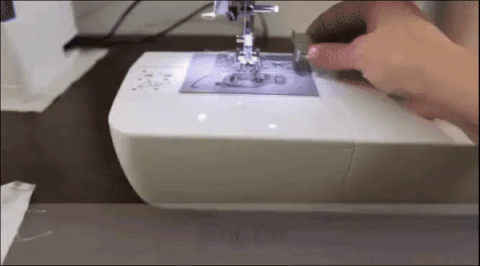 Our Magnetic Seam Guide helps you with this! It is a handy little tool for beginners & advanced sewers. It gives you that extra support to sew in a straight line or to stitch a circle line track. Simply snaps onto the needle plate on either side of the presser foot to give you accurate seam allowances and straight lines.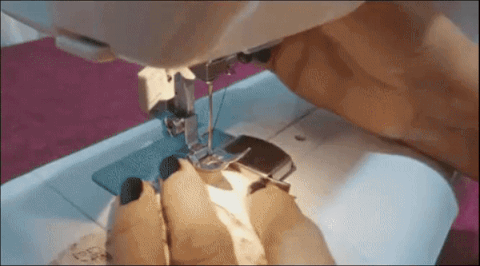 It is very easy to use on any sewing machine. You do not need any extra tools to mount and dismount this guide. The powerful magnet will keep this little guide in place so that it does not move while you are sewing. Now you can stitch perfect even seams in straight lines and curves!


What is special about this tool?
Our Magnetic Seam Guide is different from other types of seam guides because it is a small simple piece and attaches independently to the sewing machine. The Magnetic Seam Guide works along with the marks on the needle plate. You can attach it to the needle plate and - if you have a metal machine - you can position it anywhere at the base of the sewing machine.
Using the Magnetic Seam Guide
It is simple and requires little preparation to work perfectly for any projects:
Simply refer to a pattern or personal preference to determine seam allowance, and then attach the seam guide to the sewing machine using the built-in seam guide measurements to determine accurate placement
Cut fabric according to pattern specifications, and leaving an adequate amount of material to tuck into the seams. Different fabric types may require different placement of the magnetic seam allowance, so pay careful attention to the seam allowances during the first few uses of the magnetic guide to ensure proper spacing
Thread the sewing machine with matching thread and prepare the fabric for sewing
Align the seam edge along the magnetic seam guide and start to sew

Crafters and sewers of different skill levels can benefit from using a Magnetic Seam Guide for all of their sewing projects, big and small. The assistance this simple tool offers is invaluable to sewers and quilters.
FEATURES:
Wide Application: This Magnetic Sewing Guide is widely applied in the clothing industry and domestic sewing work, it greatly improves the efficiency of the garment making process and fits for most brand of machines
Good Quality: Made of magnet and metal, the extremely powerful built-in magnet permits ready mounting and dismounting, no tools or screws needed. More powerful magnets, fixed more firmly, stainless steel material, reliable guide for setting seam allowances, and sewing straight lines
Easy To Use: It can be easily mounted and adjusted to any position of the metal throat plate, and it is easy to remove or reposition. Easy to use and a nice helper in sewing a straight line or circle line track to minimize mistakes and uneven stitching
Nice Gift: It is very convenient to use and is a practical gift for friends who love sewing, the Magnetic Sewing Guide will help you achieve a wonderful seam each time you use your sewing machine
SPECIFICATIONS:
Material: Stainless Steel
Size: 4.8 * 1.7 * 0.8cm
PACKAGE INCLUDES:
1 x Magnetic Sewing Guide
GUARANTEE
Not satisfied with the product? Let us know within 14 days and we'll give you a stress-free refund!
*NOT SOLD IN STORES