Our Magnetic Lashes Clip is made of premium stainless steel with strong magnetic force, which allows us to automatically grab magnetic eyelashes instead of manually clipping.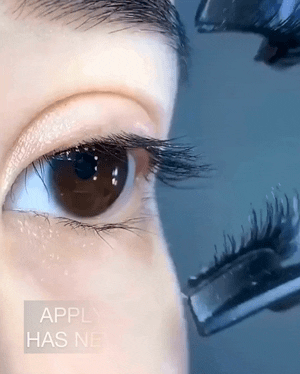 How to use 3D Magnetic Eyelashes:
1/ Hold the top lash over your eye.
2/ Position the top part of the magnetic lash on top of your eyelash.
3/ Make sure the top part of the magnetic lash is stable then get the bottom part.
4/ Place the bottom lash so that it connects with the top lash leaving your natural eyelash in between.
In this way, applying magnetic eyelashes is like a piece of cake - Just attach, clip & release! 
it features 2 functions - Applying magnetic eyelashes & Curling. Curvy clamp design is also for further curling after applying magnetic eyelashes. 
Engineered with soft magnetic strips, never hurts your eyelids while protecting your fragile eyelashes.
❤ Which brand of magnetic eyelashes does it work with?
It works with any eyelashes including magnets.