Stay elegantly warm this winter with this Knitted coat with scarf. A timeless silhouette combines both style and comfort seamlessly.
Crafted from the most luxurious materials, including a soft scarf, ensuring you remain effortlessly chic and snug, come rain or shine.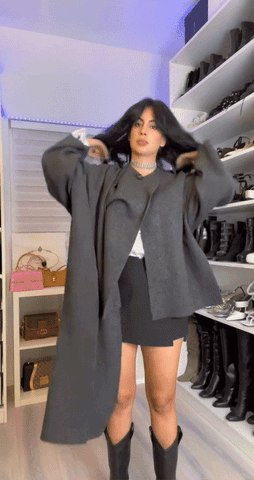 ✓ Knitted Comfort: Embrace the chill of fall and winter with this chic knit ensemble, complete with a coat and a soft scarf suitable for numerous occasions.
✓ Ultimate Coziness: Crafted from plush material, this combination prioritizes both warmth and comfort during the cooler days.
✓ Chilly Season Essential: Thanks to its intricate knit pattern, this ensemble ensures you stay both toasty and stylish during the colder months.
Fabric: Polyester
Size Chart