HALLOWEEN GIFT IDEAS🎁
Add this to your Halloween Collection or use it during April fools or any time of year to scare and prank everyone! It will make a nice addition to your Halloween trail.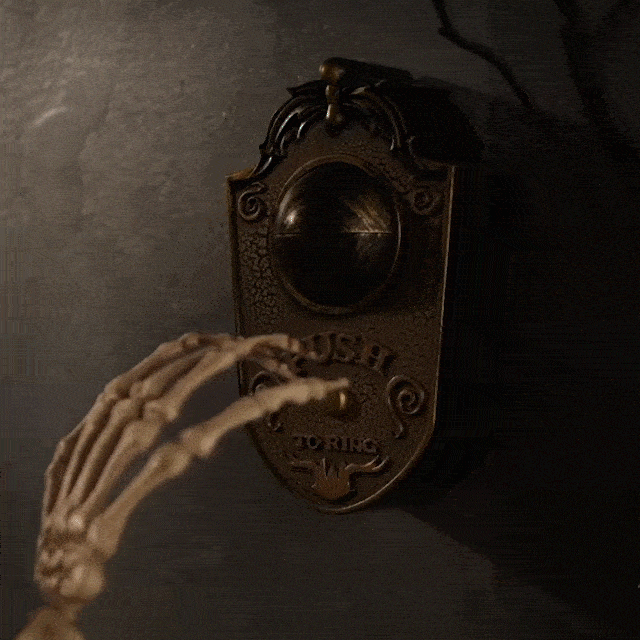 Halloween Decoration Not To Be Missed🎃The hook-style decoration is suitable for any venue.Use it for both indoor and outdoor Halloween parties. What appears to be an ordinary decoration is in fact full of interest. Add it to your Halloween favorites list for scaring people and pranks!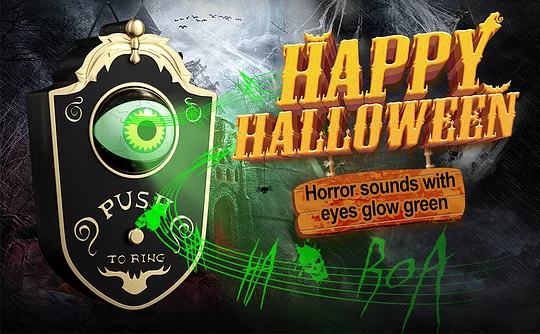 The Scary Ghost Eye🎃When the doorbell button is pressed, bloodshot eyes open and turn slowly. The eyes open with a green glow and a ghostly ringing. Terrible screaming! Loud laughter! Creates a sense of scary atmosphere.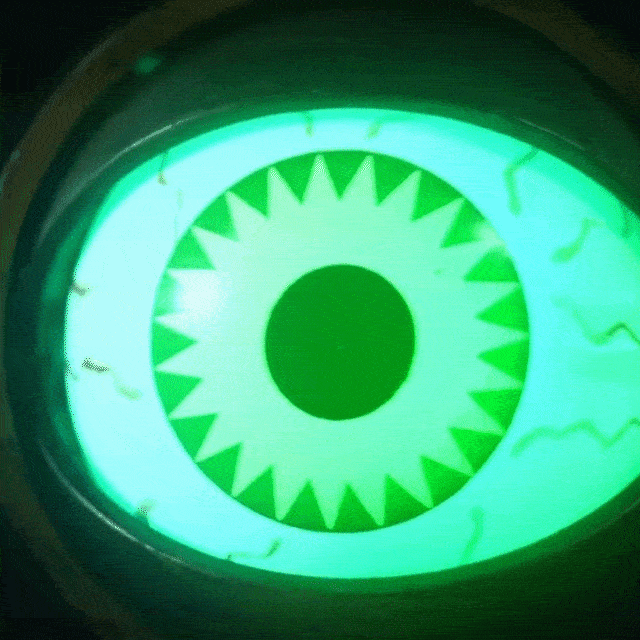 Mischief Goodies🎃If you're looking for a simple device to catch trick-or-treaters, it's the perfect choice. Have fun with this creepy and magical doorbell that will surprise the mischief makers when they come to ring it.
Easy To Install And Hang🎃The door trim is made of acrylic for solid quality, hard-wearing and long-lasting.It has a sturdy hook on the back, so it requires little or no installation and is easy to move anywhere. Requires 3*AAA batteries (not included).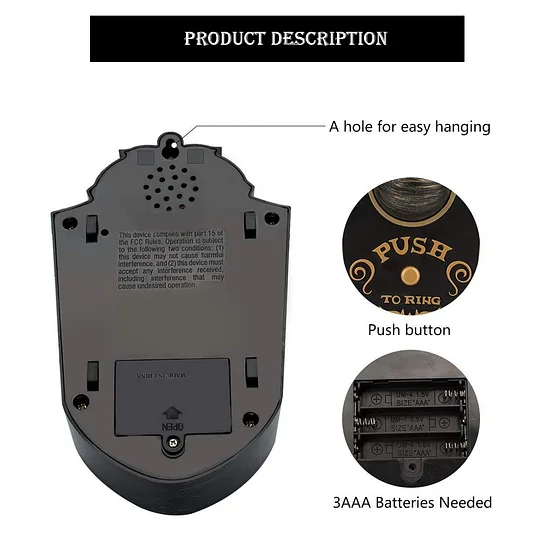 Novelty Items That Everyone Will Love🎃Everyone who loves a good prank loves a novelty item, and this doorbell decoration can be used not only for Halloween but also for prom. Add it to your collection and take it out whenever you want to entertain everyone. As a doorbell decoration, it is also an excellent gift at Halloween, you can give it to neighbors or friends.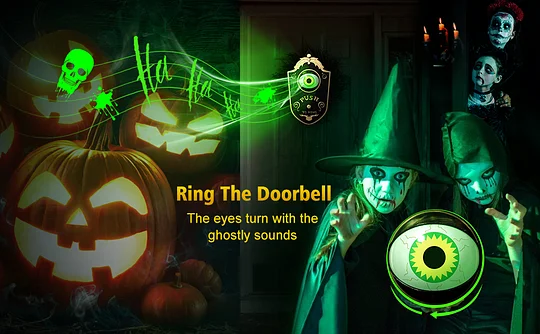 product information
Name:Halloween Doorbell
Occasion:Halloween
Color:Black
Material:Plastic
weight:0.4KG