Wear to hold your wigs securely all day long!

Secure Wig Gripper keeps your wig from slipping or moving with all-day security. It is a double-sided, stretchy, non-slip bands that grips your wig tightly in place and offers a one size fits all solution.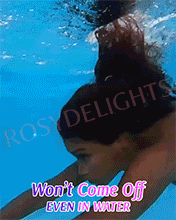 Perfect for both women and men undergoing hair loss, this is the most comfortable alternatives to clips, combs, glues or tapes that keep your wigs from sliding all day long.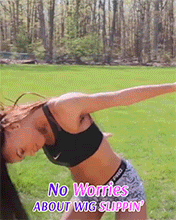 FEATURES
Easy to Wear
Just wear it to hold any wigs in seconds and look fabulous without the help of wig glues, tapes, clips and combs!
Keep Your Wig In Place
Double sided silicone grippers hold your wig tightly without sliding and loosing all day long.
Seamless
Can be worn under any silk top or wefted top wigs, frontals and hats for a seamless, undetectable support.
Comfortable
Prevents headaches by eliminating wig-related tensions and places a barrier between your scalp and the wig's interior cap lining.
Breathable
Wicks away sweat quickly to keep the wig dry and odorless. It is designed to be durable enough for regular wear in any weather.
Versatile Use
Perfect for women undergoing hair loss or balding to keep wigs, scarves and hats in place with maximum comfort.
One Size Fits All Solution
SPECIFICATIONS
Material: Silicone
Color: Beige, White, Black
PACKAGE INCLUDES