Handcrafted skull necklace with beautiful design. Hinged at the lower jaw so the mouth opens and closes giving this pendant it's own life as it hangs around your neck.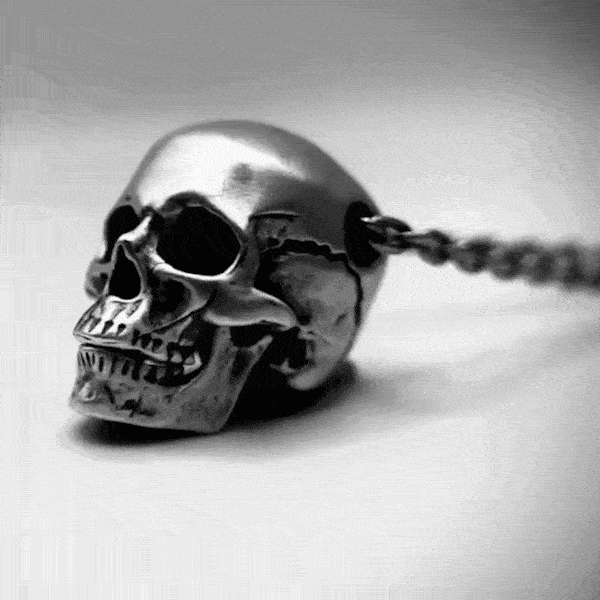 Memento Mori is a phrase that reminds us that death is always lurking, that we must enjoy our life since it is the only one we have, and that we must always keep in mind that perhaps our day could be the last: "live in the moment because you're going to die soon; tomorrow may be too late".
The chain itself is also made of sterling silver and given a move rough edged look to match the style of the skull pendant making this pair a dark, brutal theme to help accessorise your inner goth.
Death makes us all the same. It relativizes everything and makes us aware of the value of the here and now, and the value of the company of others. That is why we think that this necklace is a gift of declaration of intentions and is more than a ring for those who wear it.Is a reminder of how important it is to be alive.
**For skull lovers, rockers, bikers, rebels and those who value the importance of the "here and now".
Handmade item
Materials: Silver
Size: Skull 14mm x 15mm - 50cm Chain
Style: Gothic