Helpful Car Hammer:A safety hammer at the joint of handle and panel shall be a choice to get through an emergency, which is made of high-grade carbon steel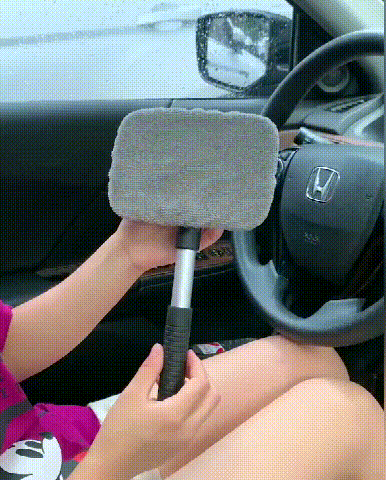 Ice Scrapper Panel:The ice scraper designed on the panel could help you deal with the trouble of the ice attached to your vehicle, it is easy to break ice by using the ice removing sawtooth and clean ice by the ice scraper
Cleaning Instructions:Internal Windshield Cleaning: wipe with a dry pad or after spraying a small amount of water,Stubborn Stains on the Glass Cleaning: spray a little glass cleaning liquid to wipe,Mist Cleaning: just wipe the glass; no need to add water or liquid chemicals
Washable and Reusable:The microfiber pad can be reused after cleaning, should clean all microfiber pads before next use.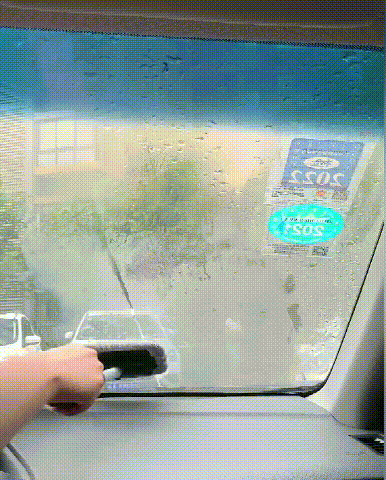 Rotate up to 180°:The windshield cleaning tool has a rotatable triangle head, which can fully contact the glass and rotate 180 degrees to fit the glass well.
Telescopic and Extendable
Hold and rotate the handle to the left. Extend the handle a few inches if it is not long enough. Then turn the handle to the right to lock it.