Unlock a new way to get cigarettes!

Most young people are in the city fighting for a life that belongs to their dreams, working hard, day in and day out, occasionally going to a nightclub late at night to relax. Creative spoof cigarette case in this moment to make you more relaxed and happy!
About this cigarette case:
Fun Interaction: Leave behind the worries of life and work, enjoy every moment of the party with friends, funny gripping cigarettes, strange and fun, and friends together to get rid of the dull and depressed mood, close the distance between each other, embrace the good mood of pleasure!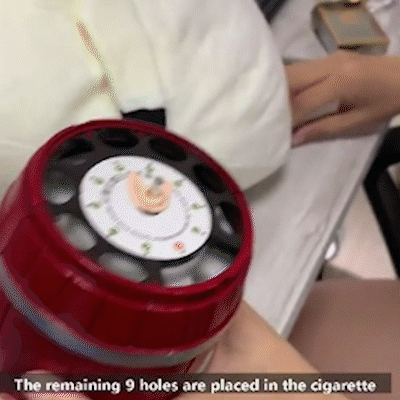 Easy to Use: The use of strong bearings for long-term use of the stability of the double guarantee, and humane plus the appropriate magnet to assist, pull open the time without effort, close the time more effort.
Safe and Healthy Good Material: The overall material of the cigarette case selected safe AB resin, model details realistic, rounded corners processing, touch comfortable and do not hurt the hand, coupled with superb spray paint, non-toxic and harmless, unique design, innovative spoof, fun.
Best Gift: This spoof cigarette case is ideal for dads, husbands, friends, and co-workers! No one can refuse something that makes people happy.
Specifications: Material-AB resin, bearings, magnets. Size: 8.5* 8.5*21.5cm.
Product net weight: 350g.