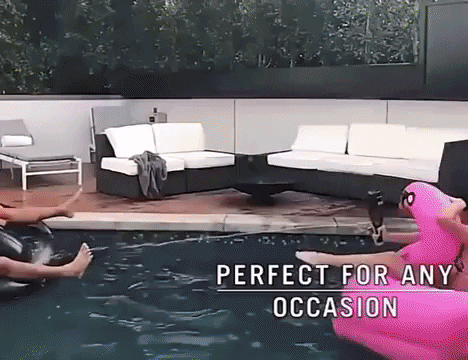 Buy Online Champagne Gun Sprayer, Bottle Stopper Champagne Shooters. A Wine Lovers is the Perfect Place to Shop For All your Alcoholic Beverages & Bar Tools For Your Parties And Celebrations; shop Today! 
Shop champagne gun sprayer is a new way for spraying the champagne, making your party more interesting, and it is suitable for different champagne bottles, you can order without worries.
You can use the champagne dispenser to fill up the bottle, and place it on the wine bottle, shaving it and spraying it to others.
This kind of champagne wine sprayer could be used as a wine stopper and wine pourer.
This party wine sprayer is sturdy and long-lasting because it is made from plastic, not easy to be broken or damage.
Suitable for home kitchen, party, wedding, birthday, and other occasions, this champagne sprayer is a good tool for the party to build a happy atmosphere for you. 
Champagne squirt Gun Sprayer for Wedding Party. champagne wine whisky decanter squirt bottle beer dispenser stopper alcohol drinking game shot glass

champagne gun beer spray gun bottle sprayer wine stopper bubble blaster party club bar atmosphere; champagne gun, bottle stopper champagne shooters
 Champagne Wine Dispenser Bottle Beer Ejector Feeding Bottle Beer Champagne Gun Magic Wine Decanter Sprayer
Specification:
Bar Tools  Decanters Plastic: plastic. 
Feature: Eco-Friendly and Stocked
 Color: Gold、Black、Silver、Red、Purple、Red graffiti、green doodle Size: 16*15*3CM.