The shape of the hoodie creates a lively and cute interior for your car.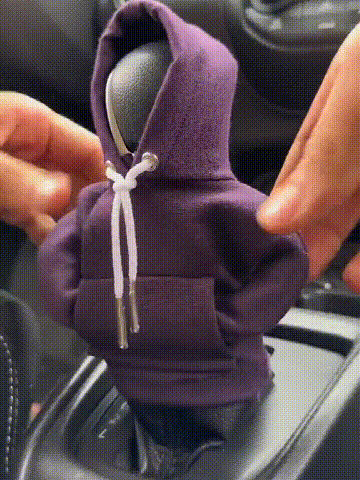 The Car Gear Shift Cover protects your handbrake from fingernails or objects and covers scratches from car. Protect your car accessories from damage, scratches, and dust.
The Gear Shift Knob Cover makes flavor of car instantly upgrade the whole car.
It is detachable without deformation. Just slips on the , no need to remove the original gear shift knob. You can install the Car Shift Knob Cover easily.