💃 Craving for that relaxed beach vibe? Our Dress is perfect for the mature, stylish woman who values comfort as much as fashion. Embrace the art of relaxation with a touch of elegance and feel fabulous at any age! 🌴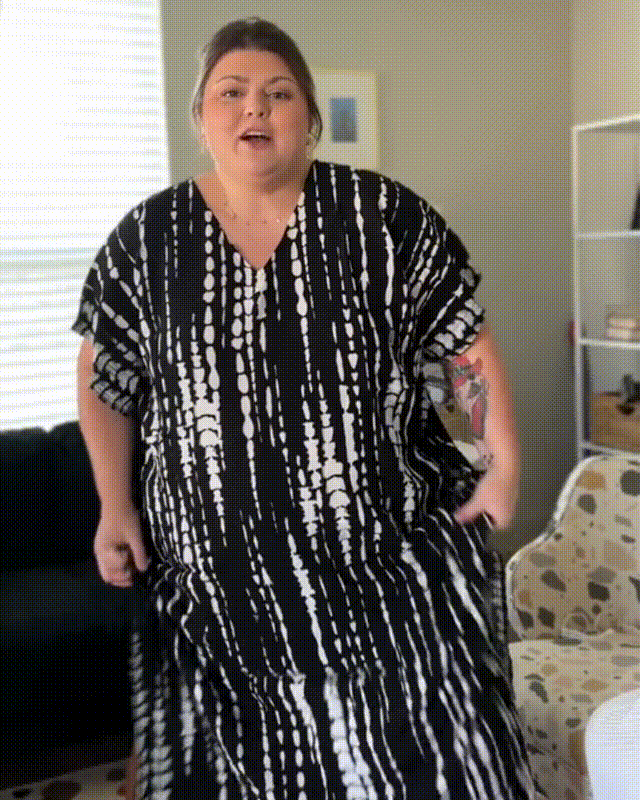 One size fits all: Whether you're petite or plus size, our caftans offer a relaxed, straight cut that is as comfortable as it is flattering. The dress length is about 54 in/137 cm and the chest circumference is about 66 in/168 cm.
Brand Philosophy: We have independent factories and professional clothing designers! Specializing in designing fashionable and innovative clothing designs, so you can enjoy high quality fabrics and comfort!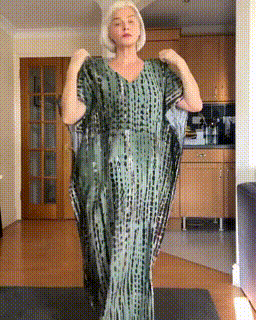 FEATURES
Superior Quality Material: Crafted with High-quality Super soft recycled polyester blend, this dress not only focuses on quality but also emphasizes environmental awareness and sustainable development.
Sweat Absorbent and Breathable: The clothing fabric has been expertly modified to offer superior sweat absorption and breathability performance, making it perfect for your all day. Feel the fabric's gentle caress, keeping you cool and comfortable at all out-door events.
Comfort and Style: Expertly tailored for a loose, flowing fit, our dress offers a stunning drape and is crafted from lightweight, breathable fabric ensuring ultimate comfort and style.
Relaxation Meets Elegance: Embrace your most relaxed, elegant self in our dress that is thoughtfully designed to combine grace, comfort and practicality, perfect for a casual day out or a beach holiday.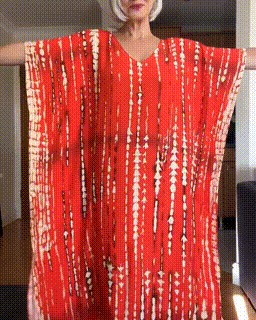 Caer instructions
To maintain the impeccable softness of your caftans for an extended period, we advise:
Hand washing your caftan with cold water using gentle (wool/silk-approved) detergents to keep it looking and feeling great.
Avoid color mixing to keep the vibrant hues popping.
Our caftans resist wrinkling, but light ironing is optional if you prefer a pristine look.
For quick and easy reference, all care instructions can be found on the inner tag of your caftans.