🔥Women's loose fit knit jacket-bomber is made in soft, pleasent for touch yarn includes the silk, a tight knitting that does not deform and keeps its shape well.🔥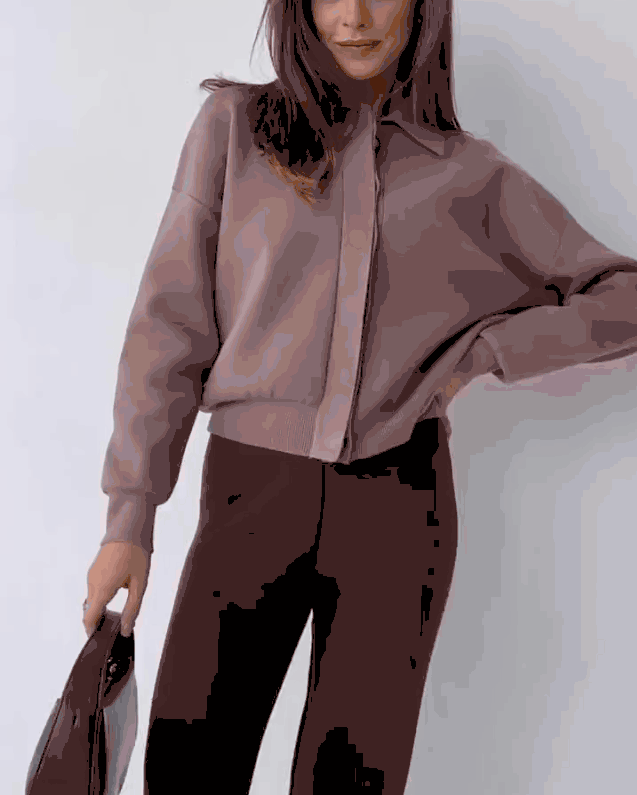 The off season jacket with a lowed shoulder line for an elegant or sporty look.
Luxurious comfort that goes anywhere. The Collection is made with spacer fabric that's lightweight, soft and ultra drapey, designed to feel silky against your skin!
Making You Comfortable All Day Long!
You can wear the whole set or separately. By wearing it differently for different occasions and turn heads wherever you go.
Pairing it with simple jewelry and will also keep you sophisticated for any special occasion.

Composition
50% - MODAL
20% - SILK
15% - NYLON
15% - LYCRA


Since there are different metric systems on different continents, we have prepared our general size chart. You have only take your measurements, check it with our chart and choose your good size.

The product is made in two universal size

1 size
bust 84 -92cm // 33-36""
waist 66cm-74cm // 24-29 ""
hips 90cm-98cm // 35.5- 38.5""
The length of the product on the back is 56см=22''
The wide between armpits 59см=23''


2 size
bust 92--104cm // 36-41""
waist 74-86cm // 29-34 ""
hips 98-110 // 39- 43.5""
The length of the product on the back is 58см=22.5''
The wide between armpits 65см=25.5''


TO PREVENT RETURNS AND EXCHANGE OF THE CLOTHING YOU PURCHASED, PLEASE MAKE SURE YOU CHOOSE THE CORRECT SIZE. READ PLEASE DESCRIPTION
It is very simple to determine your size, it is enough to know the basic parameters of the figure - chest girth, waist girth, hip girth and height.
Chest circumference (CC) is measured at the level of the armpits along the prominent points of the chest.
Waist circumference (WC) - at the narrowest point of the torso (to find this place, tie the waist with a string or thin tape).
Hip circumference (HC) - along the protruding points of the buttocks (usually located at a distance of 18-22 cm from the waist). In all cases the measuring tape must be parallel to the floor !!!

To take your measurements correctly, you need to know a few nuances. Firstly, all measurements are taken tightly over the body and in underwear - this is the only way to get the correct numbers. If you want the clothes to sit more freely, add 2 cm to the result obtained. Secondly, it is better to ask someone else to take the measurements, since during the measurement you should stand straight, not stooping or bending over.